SMART SORTED® - 1000-piece puzzles made easy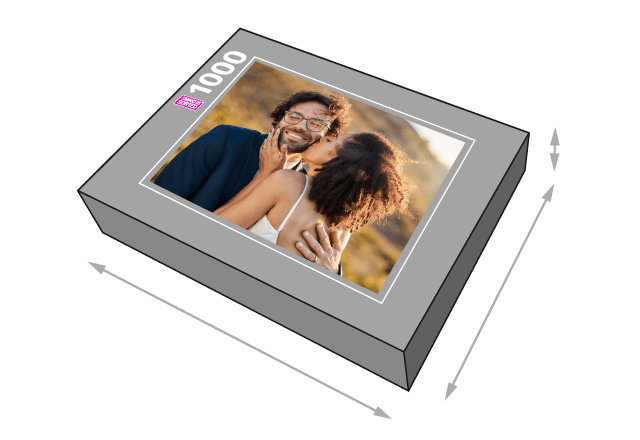 Box dimensions:
18 in (15 in x 11 in x 2 in)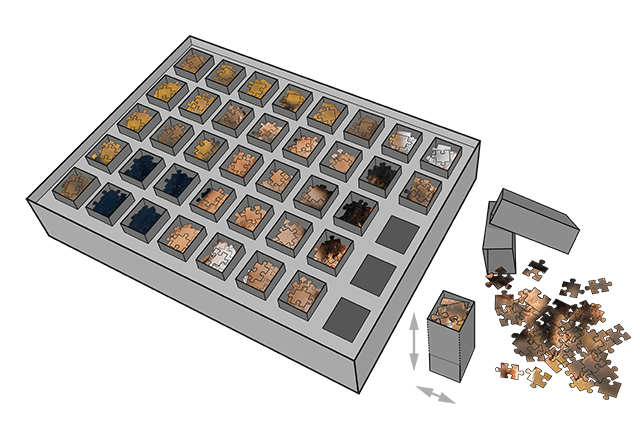 Size of SMART boxes:
approx. 3 in x 3 in x 2 in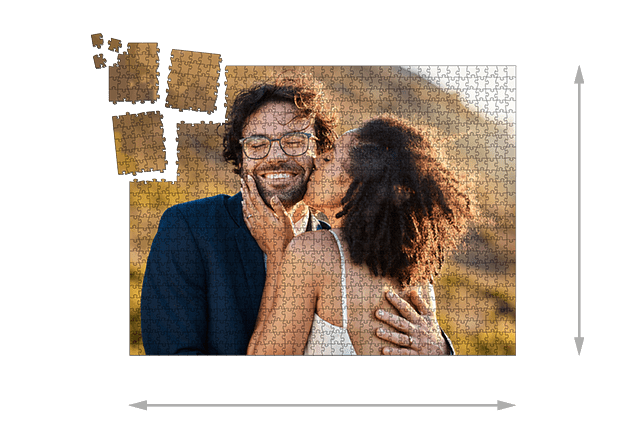 Finished puzzle size:
32 in (25 in x 19 in)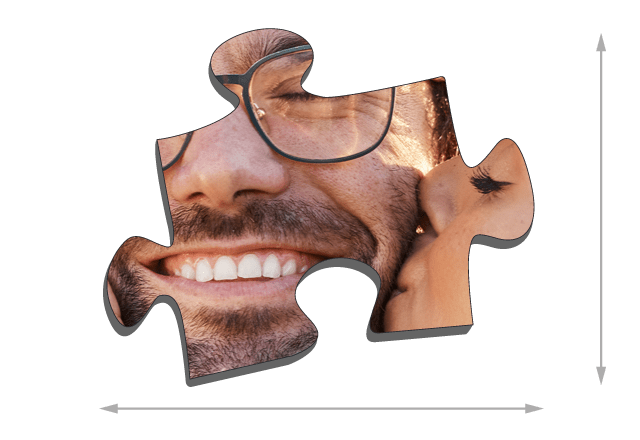 Size of puzzle pieces:
0.7 in x 0.6 in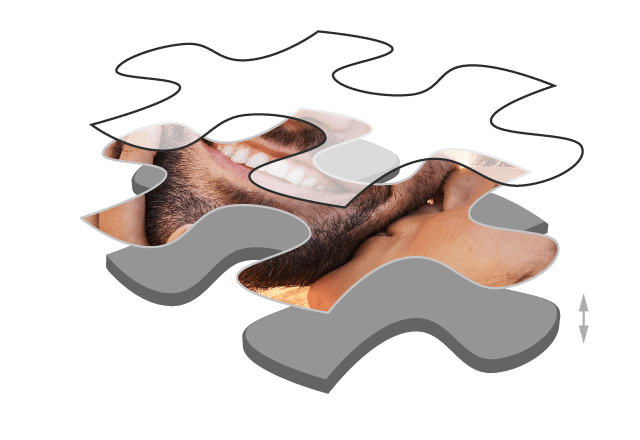 Thickness of pieces:
0.09 in
Would you rather have more of a challenge, without the option of ease? Choose the classic version of our 1000-piece photo jigsaw puzzle! The 1000 pieces are delivered all mixed together. The design process is just as quick and easy as with SMART SORTED, but the puzzling might not be! The finished puzzle as well as the individual puzzle pieces are identical in our classic 1000-piece puzzle and SMART SORTED.
SMART SORTED® learning tip: educational puzzles
With SMART SORTED, even younger children can dare to tackle a 1000-piece puzzle - they just have to be at an age at which they can safely handle the puzzle pieces! Puzzles strengthen concentration, stamina, and hand-eye coordination. They also help improve collaboration and communication when solved together with multiple people. Give it a try!
Event tip: the puzzle guest book
Try a creative iteration of the classic guest book for weddings, class reunions, club celebrations, and more! Before the event, design a custom puzzle with a group picture, individual photos of the guests, or pictures from previous events. Then use the SMART SORTED pieces as scattered decorations or distribute the SMART boxes to each group of guests and let them complete the puzzle section they're in! When the puzzle is finished, everyone can sign it. After the celebration, the finished puzzle serves as a chic keepsake and reminder of the event!
Design SMART SORTED® with 1000 pieces
You can easily create your puzzleYOU photo jigsaw puzzle with just a few clicks. In our intuitive designer you can choose from an array of collage templates. For every occasion and taste, we offer a high-quality options that our artists have made for you with lots of love!
Mindful puzzles with SMART SORTED®
It's good to take a little break every day - a break without a smartphone or television, where you can just switch off. Can't figure out how to disconnect? It's not a problem with SMART SORTED! Pick a liked subject – maybe a photo of your pet, maybe a relaxing landscape shot from our puzzle collections – and select your level of difficulty every time your work on your puzzle. If you just want to catch your breath, quickly place 25 pieces. If you need a longer break, you can mix up some of the 40 SMART boxes!
SMART SORTED® | Puzzle collections
Our puzzle professionals have selected over 25,000 breathtaking images for you to choose from! With a super matte finish and finely punched pieces, any design or photo you choose comes out as a beautiful finishned puzzle. And with SMART SORTED, you can concentrate entirely on your final design knowing you'll definitely complete the puzzle!