Shop individual photo gifts for your loved ones
Everyone knows the situation - the next birthday is coming up and once again we do not know what to give. Yet it is not difficult at all to find suitable individual photo gifts. You only need to get inspired by unique photo gifts that you will definitely not find anywhere in the store around the corner. Gone are the days of buying a bunch of flowers or a random perfume out of necessity. Individual photo gifts, including a photo puzzle, finally put an end to this. Try our 1000 piece puzzle for a perfect gift.
Individual photo gifts offer a great alternative
The photo puzzle, for example, is available in 48, 100, 200, 500, and 1000 pieces. The puzzle fun comes back to families and you really have individual photo gifts for your loved ones. For families with children, the 48 piece photo puzzle is probably best, which can be completely self-designed with a single photo or a photo collage. Individual photo gifts, you determine the number of photos on the puzzle and you add your own text. Individual photo gifts are a great alternative, but should there still be a classic gift to go with it, you should not be afraid to ask friends for advice. They sometimes know very well about jewelry or perfume and can protect one from missing the mark of giving the perfect gift.
Individual photo gifts plus a classic gift on top, and you are guaranteed to deliver great joy on the face of the recipient. Surely each of us still remembers the old days when we used to make the wrong choice and the recipient, as well as ourselves, were aware of it. With individual photo gifts, this can be prevented right away. What could be better than a happy birthday child who appreciates his or her gift? Individual photo gifts do not end up in the corner of the attic, but are hung on the wall within a great frame to have them always in view.
Every year we ask ourselves how to give a gift to our loved ones. Day after day passes, but the brilliant idea just won't come. Before Christmas, a birthday, Easter or Valentine's Day, we flock in droves to the shopping malls in search of the right gift, such as a personal photo puzzle. The Internet could provide a remedy. All kinds of unusual things can be found there, such as a photo gift.
Ordering a photo gift is quite simple and much more pleasant than squeezing through the crowded shopping centers before the holidays. If you want to order a photo gift, just enter the delivery address and the photo gift will be delivered within a few days.
A photo gift - before ordering it gets creative
Start now and prepare your own puzzle:
Unlike many gifts from the store, with a photo gift you have the opportunity to design it yourself. This is fun and gifts with photos are also particularly well received - for the reason that they are very special photo gifts. A photo gift touches the recipient in a unique way. If you decide to give a photo as a gift, the appropriate snapshot is very important. These exact pictures let photo gifts become personal photo gifts and give the gift special charm. A photo gift can be designed by your own creativity depending on your mood, which also brings a lot of fun. You can, so to speak, give free rein to your imagination. Original photo gifts stand out from the crowd. With the help of the Internet, it is very easy to create a photo gift nowadays. From the computer novice to the professional user - designing a photo gift is child's play. Supported by self-explanatory programs from the Internet, one can create original photo gifts in no time.
Certainly, it takes some time and effort to create a photo gift, but aren't the loved ones in our lives worth it? Of course, we like to spend some "effort" for them! Just the thought of the joyful glow on the face of the recipients and their shining eyes when they hold the photo gift in their hands, compensates us for it all. And let's face it, it's a lot of fun to design the photo gift and show what you can do. Who doesn't enjoy receiving the praise of others for a great photo gift? If so, you can be justifiably proud of yourself. Creativity and originality - a photo gift offers all this. In addition, there is no lack of fun during the "purchase" of the photo gift, unlike in crowded shopping malls.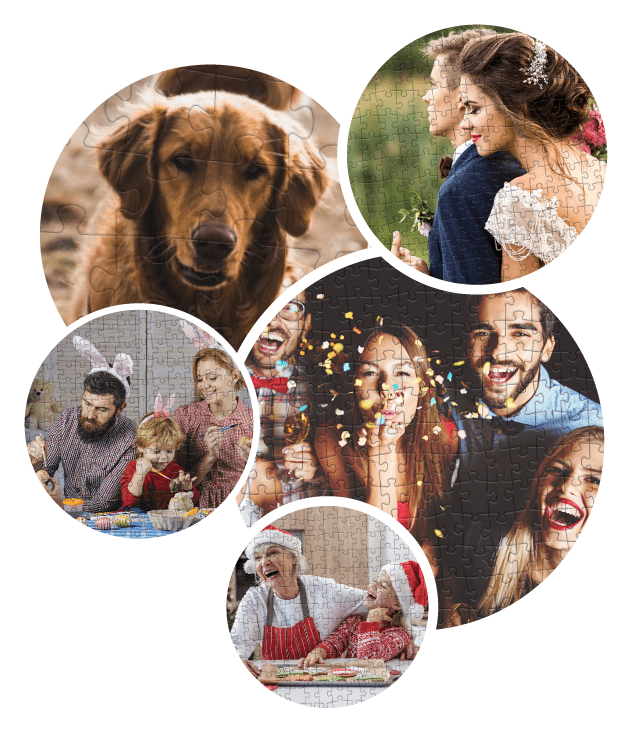 Everyone would like to be considered modern. That's how you admire the inventors and designers of innovative ideas. Wouldn't it be great if you could do the same yourself? For example creating photo collages on a puzzle online, preferably from the comfort of your own home. Fortunately, you can do so. The Internet makes it possible to order photo gifts that you design yourself, according to your own whim.
So with the help of the internet you become a designer and you can, for example, create a photo puzzle. Well, maybe not on a grand scale, but ordering photo gifts is a good step in the right direction. After all, everyone starts small. The possibilities are many and varied. With a breeze of imagination and creativity and a portion of ingenuity, you can easily become a master of design - and perhaps even a trendsetter. Whatever you like is allowed. Really anyone can do it, supported by extremely user-friendly programs. This not only sounds great, but is also a lot of fun. Off you go!
It's not just the creative design process that fully corresponds to the demands of our time. In terms of delivery time, people nowadays appreciate the possibilities offered by the Internet. Ordering photo gifts is easier than ever before. You can now place an order on the worldwide web at any time of the day or night and the item will be delivered promptly within a few days right to your door. Who would want to do without this convenience voluntarily?
So, once you have finished working out the design, all you have to do is follow the program's instructions to generate the order. Ordering photo gifts is a real piece of cake. Full of anticipation, you wait until the great gifts arrive at home and you can hold them in your hands for the first time. One impatiently and curiously removes the packaging to reveal the unforgettable result. Ordering photo gifts is simply great and absolutely modern. So people no longer want to give their loved ones boring vouchers, but instead wildly exciting presents, which surprise them immensely. A photo gift can be completely customized and is an extremely original idea that fits any occasion. Ordering photo gifts also means: putting heart and soul into the creative implementation and to put all the details as perfectly as possible in the limelight. It is undoubtedly fashionable to delight the special people in our lives with such attention. Individuality simply hits the nerve of our time. So, if you want to be up to date, you should order photo gifts! Why not start right away by creating a photo puzzle with 1000 pieces?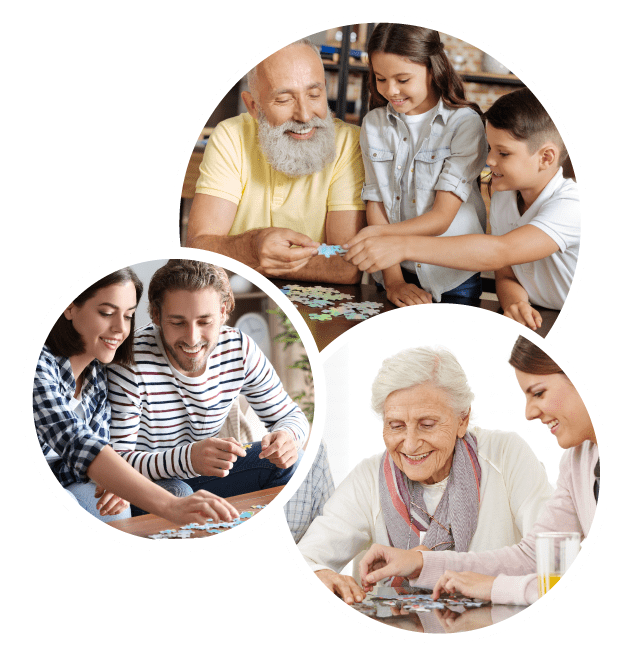 In the past, when the stores closed at six o'clock in the evening, we often had to rush to get to a store before closing time. If people didn't know exactly what they wanted and were looking for unusual gifts, for example, this was usually postponed until Saturday. Fortunately, these times are now a thing of the past. Now we can order modern photo gifts online at any time of the day or night, one of which would be the photo puzzle. Gone is the rush after a long day of work to be able to get to the store before closing time. It especially suits the "nocturnal" among us to be able to order photo gifts online. While some others are already quietly sleeping at a late hour, they are just coming alive. And while the good old gift store has long since closed, photo gifts can still be designed online even at a late hour.