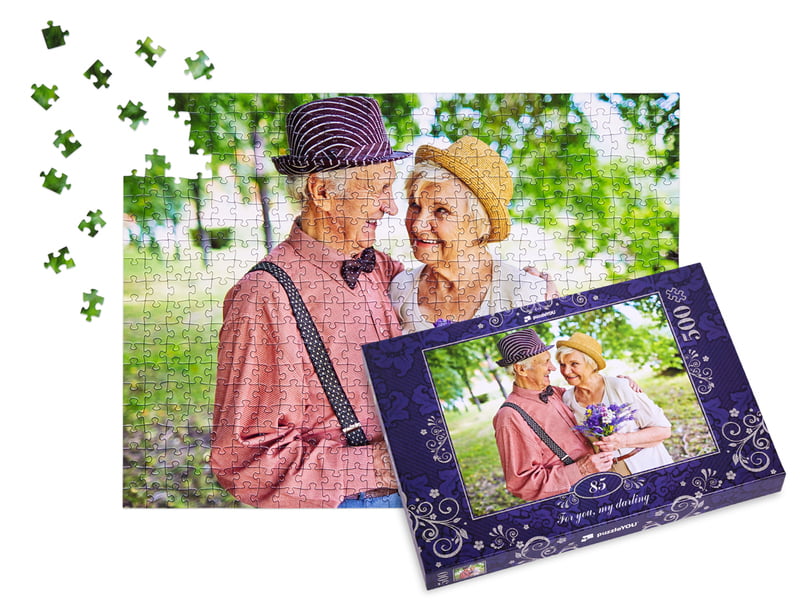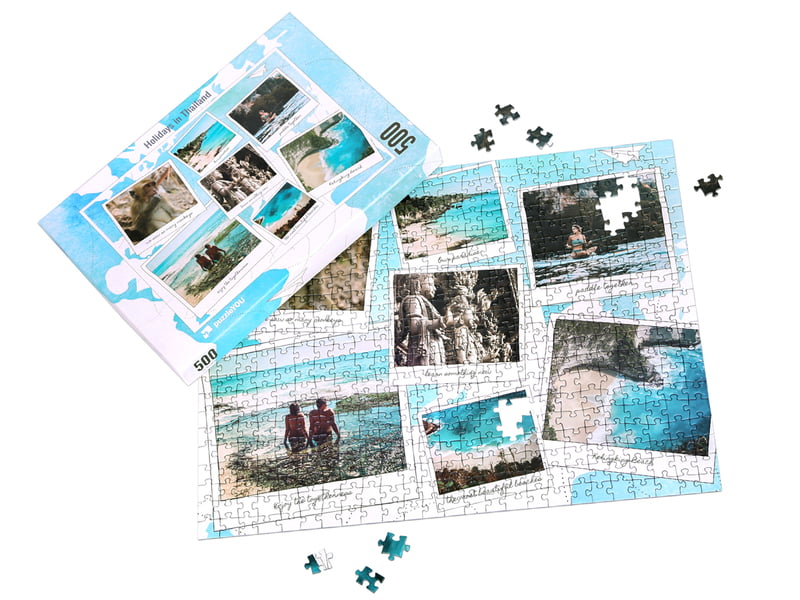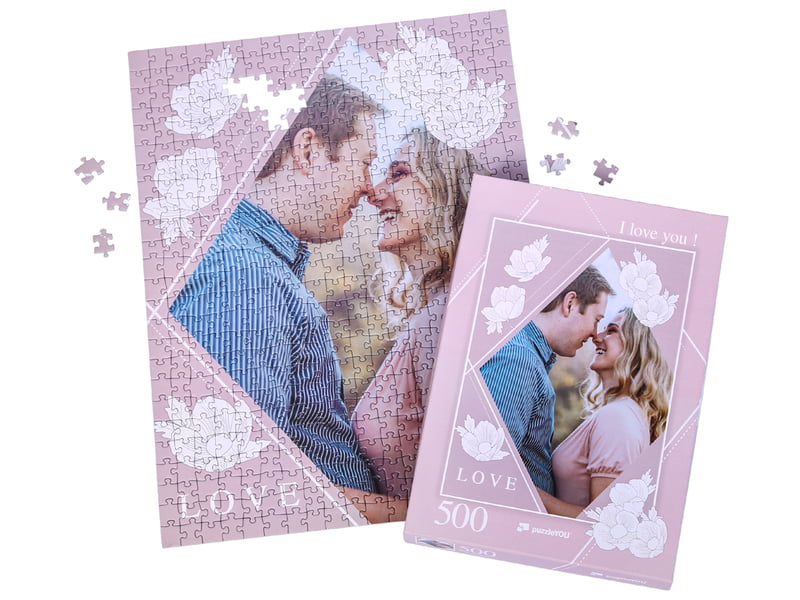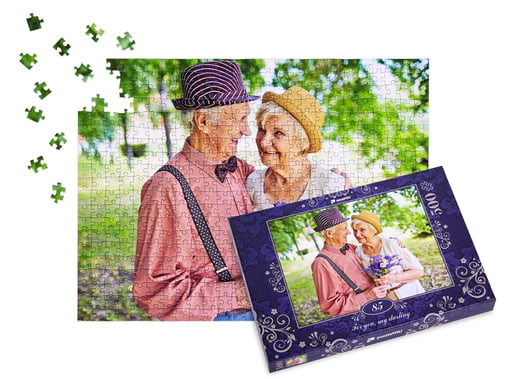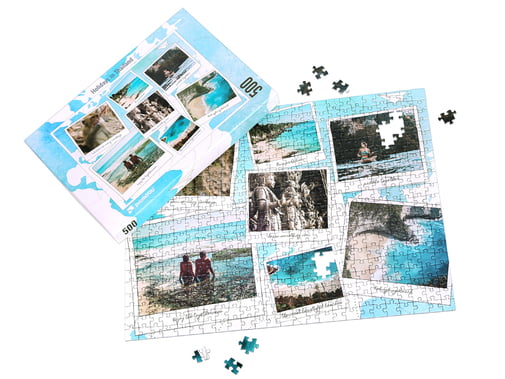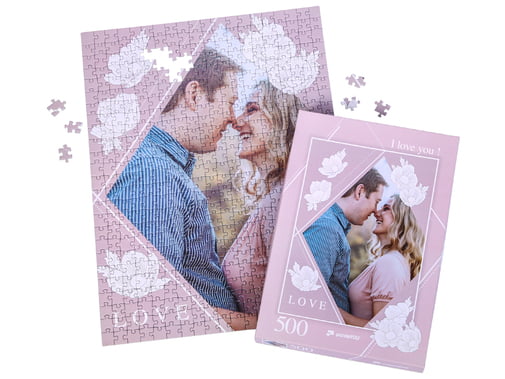 Photo puzzle 500 pieces
dummy-detail-value
Size: ca. 48 x 36 cm
For all ages
Amazing box layouts for
all possible occasions
Product description
The 500 pieces photo puzzle is the right variant for those, who already discovered the fun of puzzling, but are afraid that the 1000 pieces jigsaw puzzle is out of their league. This size of puzzle is determined to put your most beautiful photographic treasures to stage. Long rainy days or cold winter nights will pass in no time, but also in summer, it is a pleasure to take your customized puzzle to a shaded place in your garden or on the balcony.
The amount of pieces of the 500 pieces photo puzzle is reasonable, the level of difficulty is medium.
It is well suitable for those who do not want to wait too long for a sense of achievement. Interesting is that even puzzle professionals appreciate this 500 pieces puzzle as a welcome variation between their larger puzzle projects, so to say to not get out of practice.
The small surface of the 500 pieces photo puzzle with 48 x 36 cm makes it very easy to glue and fix the jigsaw in order to put it up - for this personal jigsaw there will always be a suitable place, even in the smallest apartment.
Recommended age
Package
The photo puzzle comes with all pieces separated within the puzzle box that you have created.
Size of the box:
Size of the assembled puzzle:
Size of the pieces:
Thickness of the pieces:

Tips & ideas
Recommended minimum resolution of the image
The printing result strongly depends on the resolution of the photo. For a 500 pieces photo puzzle we recommend the following image size:
3409 x 2567 pixels
Important: Please do take care that your photo does not have an insufficient sharpness or a deviating tint and be sure that it has not been underexposed. If there should be any doubt about the quality of your photo, please send it to us by e-mail and wait for our reply before placing an order. We will be glad to check your photo beforehand.
Practical tip
The 500 pieces photo puzzle is quite handy and might even be completed just like that on the coffee table.
Creating a 500 piece jigsaw puzzle – This is how it works
Would you like to order a personalised 500 piece jigsaw puzzle? Nothing is easier than that! It only takes a few clicks to get to your self-designed product. The puzzle in this size is 48 x 36 cm and thus has the same dimensions as our 48-, 100- and 200 piece jigsaw puzzles. However, the higher number of pieces makes it harder to solve. Especially for puzzlers who want to leave the "non-swimmer area" but don't quite dare to enter the depths of the 1000 and 2000 pieces puzzles yet, this size is the perfect choice.
Puzzle variants
Select your photo puzzle:

FAQ
Do you process portrait- as well as landscape photos?

You may always upload both portrait and landscape photos.

Is it possible to see the actual status of my order?

We will send you an order confirmation with a green button via which you may check the status of your order. Please do not delete this confirmation.
By clicking the green button, you will be lead to your personal status site. On this site, you may find all the information about your order and the actual status of every single item. After your order has been shipped, a tracking number will appear with which you may track the delivery.
The tracking number, that allows you to see the actual status of the delivery, can also be found in the shipping confirmation that will be send to you after your order has left production.
*This offer is valid until 21.12.2023. 18% off the original shop price can be gained by ordering a photo puzzle with 2000 pieces.

The prices do not include HST, GST or PST and postage.