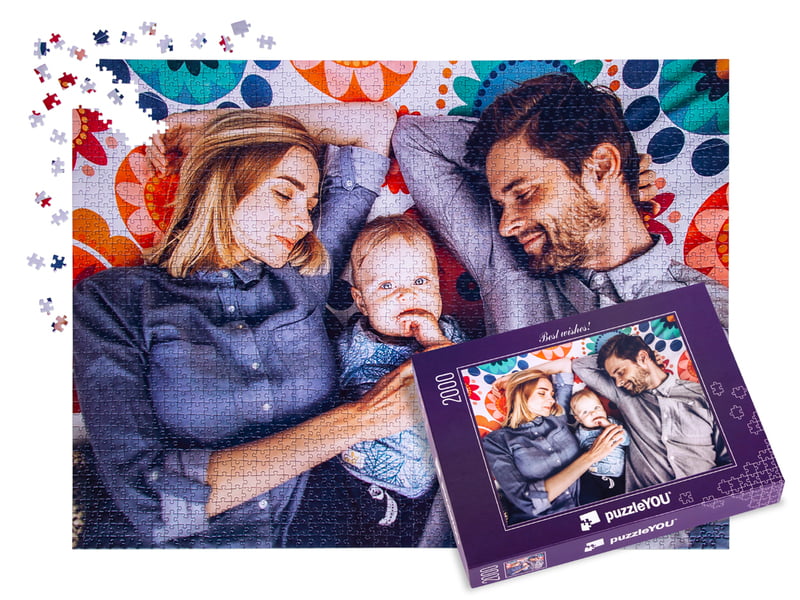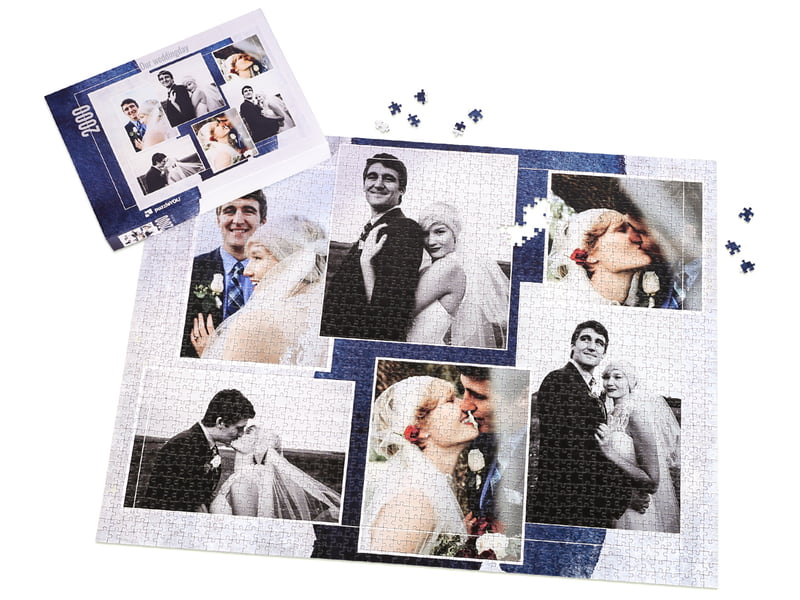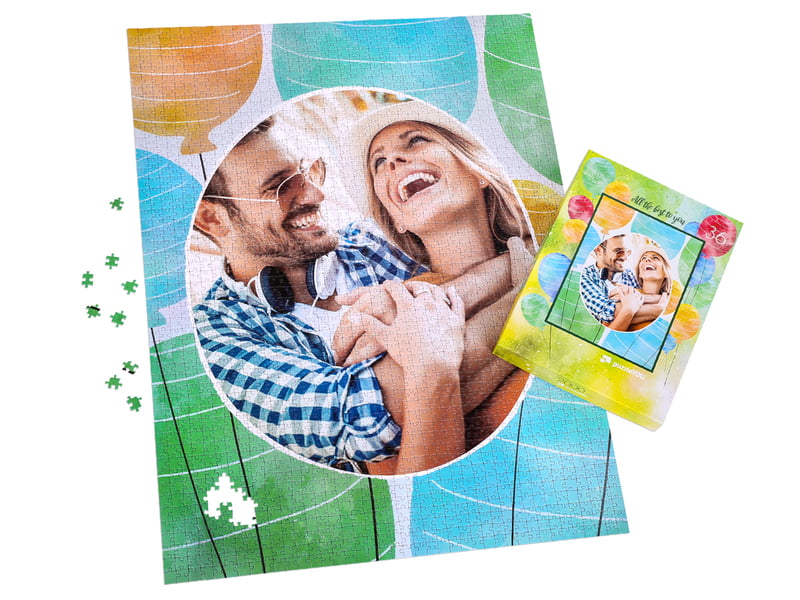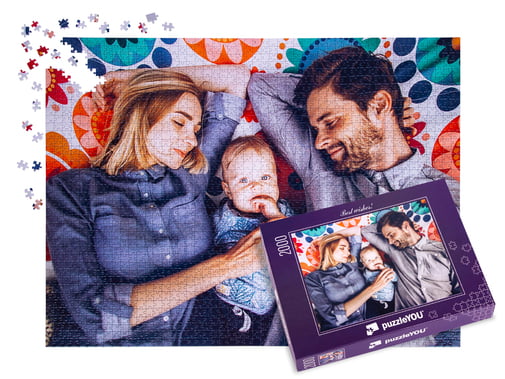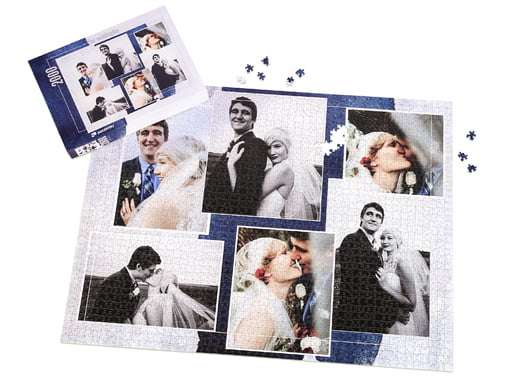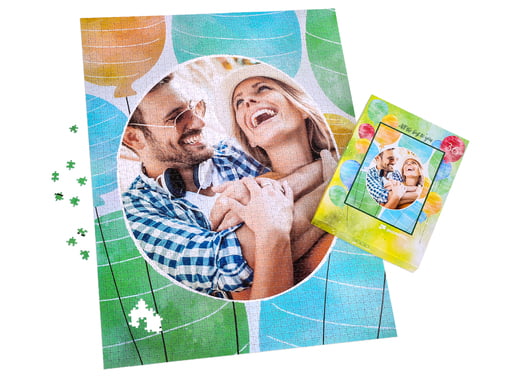 Photo puzzle 2000 pieces
dummy-detail-value
Size: ca. 90 x 67 cm
Ideal for puzzle enthusiastics
Amazing box layouts for
all possible occasions
Product description
Extraordinary photos need extra room, an extraordinary lot of room. Our personalised jigsaw puzzle with 2000 pieces is currently the largest photo puzzle on the market that can be created with your photo or a photo collage. Put your most beautiful photo in an almost 6000 cm² large showcase. Imagine; this is more room than you would find on nine A4 papers. Whether you give the jigsaw puzzle as a present or have it for yourself; a personalised jigsaw puzzle with 2000 pieces is a guarantee for long-time puzzling fun, particularly for ambitious puzzle friends. A special puzzle for special moments.
Recommended age
Package
The photo puzzle comes with all pieces separated within the puzzle box that you have created.
Size of the box:
Size of the assembled puzzle:
Size of the pieces:
Thickness of the pieces:

Tips & ideas
Recommended minimum resolution of the image
The printing result strongly depends on the resolution of the photograph. For a 2000 pieces photo puzzle we recommend the following image size:
6406 x 4819 pixels
Important: Please do take care that your photograph does not have an insufficient sharpness or a deviating tint and be sure that it has not been underexposed. If there should be any doubt about the quality of your picture, please send us the image by e-mail and wait for our reply before placing an order. We will be glad to check your image beforehand.
Creating tip
Thanks to its size, the 2000-piece photo puzzle offers plenty of space for combinations of pictures and text messages. Discover the photo puzzle collage with 2000 pieces and create a one of a kind jigsaw puzzle yourself.
Creating a 2000 piece jigsaw puzzle – This is how it works
Here you can learn how to create your personalised 2000 piece jigsaw photo puzzle in a relatively short time. A tip for our largest jigsaw puzzle: A photo puzzle collage made up of your favourite photos makes it easier to put the jigsaw puzzle together. Following the three simple steps below, there is nothing standing in your way of enjoying the completing of 6,000cm² puzzle pieces.
Puzzle variants
Choose your photo puzzle:

Frequently asked questions
Do you process portrait- as well as landscape photographs?

You may always upload both portrait and landscape photographs.

Is it possible to see the actual status of my order?

We will send you an order confirmation containing a green button via which you may check the status of your order. Please do not delete this confirmation.
By clicking the green button, you will be lead to your personal status site. On this site, you may find all the information about your order and the actual status of every single item. After your order has been shipped, a tracking number with which you may track the delivery will appear.
The tracking number, that allows you to see the actual status of the delivery, can also be found in the shipping confirmation that will be sent to you after your order has left production.
*This offer is valid until 21.12.2023. 18% off the original shop price can be gained by ordering a photo puzzle with 2000 pieces.

The prices do not include HST, GST or PST and postage.