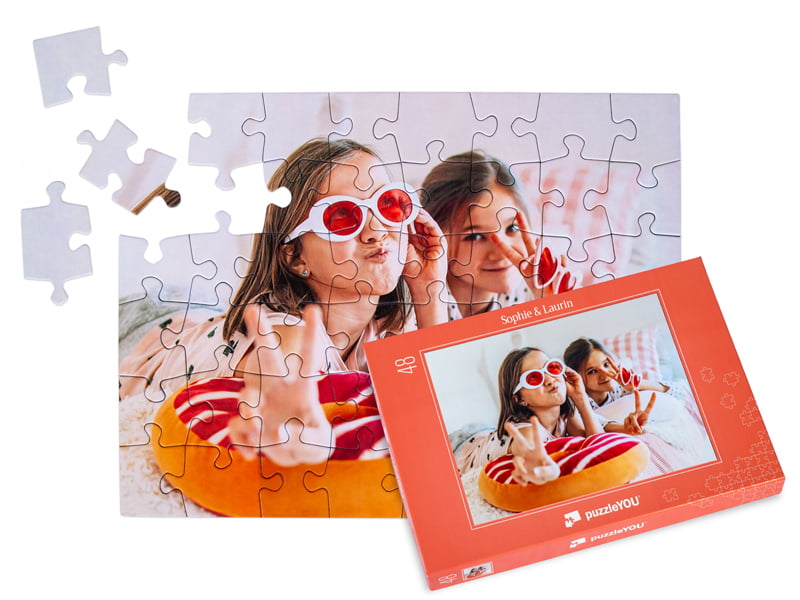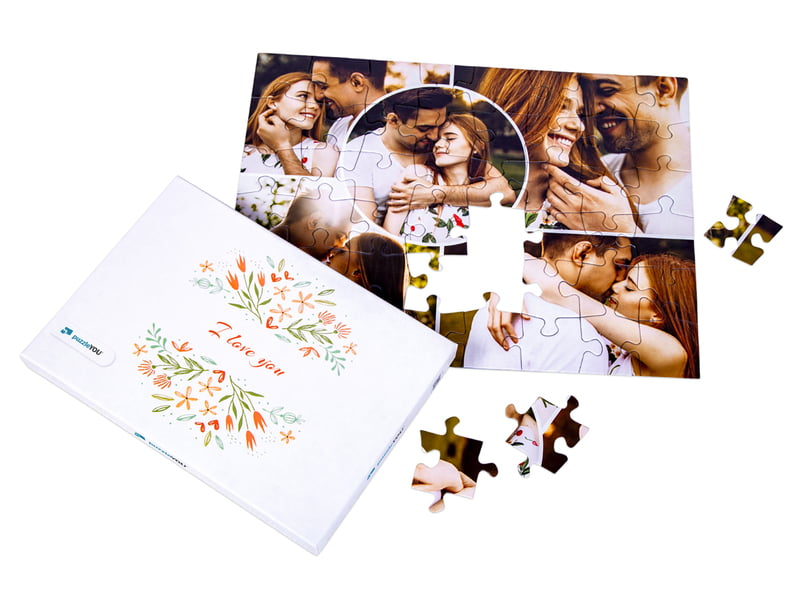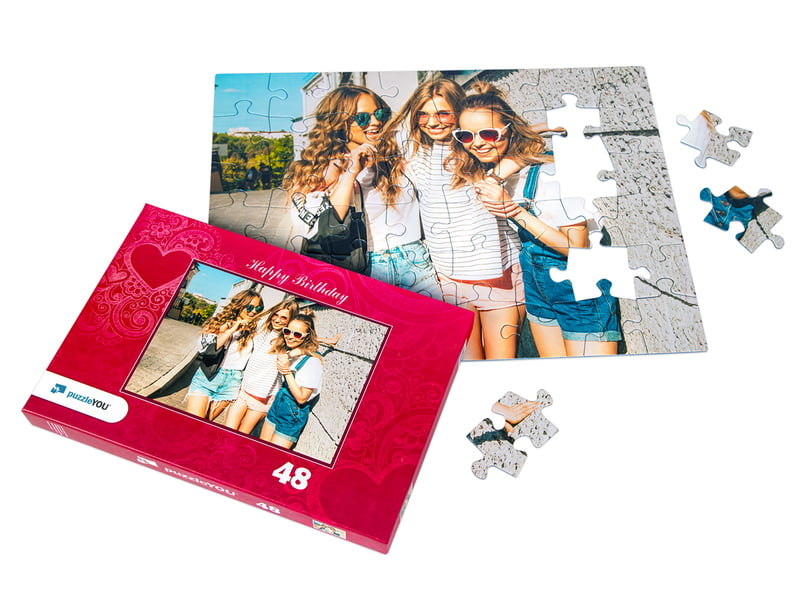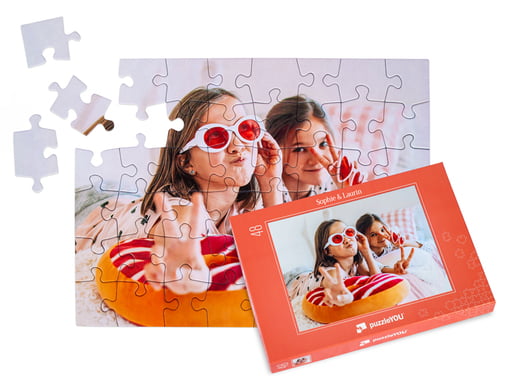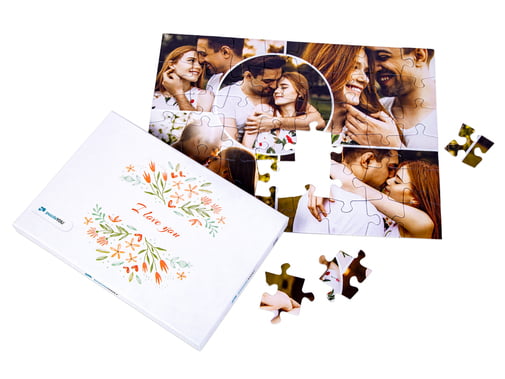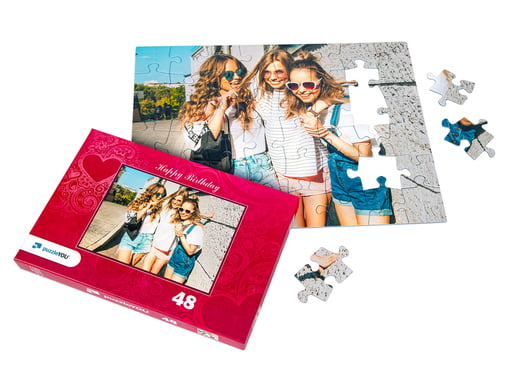 Photo puzzle with 48 pieces
dummy-detail-value
Size: ca. 48 x 36 cm
XXL jigsaw pieces for beginners
Amazing box layouts for
all possible occasions
Product description
Curtain up for the new photo puzzle with 48 pieces. What does it offer? All qualities of a premium photo puzzle including a custom made puzzle box. It is our easiest puzzle to put together. A manageable number of puzzle pieces with a large final size; composed with extra large pieces and very pleasant haptics. Fewer die-cutting lines result in an undisturbed image motif, in which details are clearly visible. Needless to say that a guarantee for unique fitting accuracy is given for these XXL puzzle pieces.  
Our photo puzzle with 48 pieces is the perfect entrance into the world of premium photo puzzles – especially for small children, the elderly, people with dementia and anyone looking for a puzzle that won't take too long.
Recommendated age
Package
The photo puzzle comes with all pieces separated within the puzzle box that you have created.
Size of the box:
Size of the assembled puzzle:
Size of the pieces:
Thickness of the pieces:

Tips & ideas
Recommended minimum resolution of the image
The printing result strongly depends on the resolution of the photo. For a 48 pieces photo puzzle we recommend the following image size:
3409 x 2567 pixels
Important: Please do take care that your photo does not have an insufficient sharpness or a deviating tint and be sure that it has not been underexposed. If there should be any doubt about the quality of your photo, please send it to us by e-mail and wait for our reply before placing an order. We will be glad to check your photo beforehand
Creating tip
In contrast to photos with dark colors, photos with light and bright colors are particularly easy to assemble. Detailed photos are better suited than photos with large single-color spaces (e.g. sea, sky).
Puzzle variants
Select your photo puzzle:

FAQ
Is this photo puzzle also suitable for children?

Absolutely: yes! For small children the photo puzzle with 48 pieces is challenging, but does not overwhelm them. No trace of frustration with the kids. The precisely die-cut and large pieces are not sharp-edged and cannot be swallowed.

Do you process portrait- as well as landscape photos?

You may always upload both portrait and landscape photos.

Is it possible to see the actual status of my order?

We will send you an order confirmation with a green button via which you may check the status of your order. Please do not delete this confirmation.
By clicking the green button, you will be lead to your personal status site. On this site, you may find all the information about your order and the actual status of every single item. After your order has been shipped, a tracking number will appear with which you may track the delivery.
The tracking number, that allows you to see the actual status of the delivery, can also be found in the shipping confirmation that will be send to you after your order has left production.
The prices do not include HST, GST or PST and postage.