Let's celebrate! Birthday gifts for young and old
July 15, 2021
Let's be real: Finding the right birthday gift can be tough. Birthday gifts for your brother or sister may still be rather easy to find, because in case of doubt you can always go for something funny which refers to old childhood memories. However, finding a good birthday gift becomes harder if it is for someone you realy don't want to disappoint.
Birthday gifts for parents, grandparents, or partners may pose a challenge. You want the gift to be thoughtful and unique, while at the same time you may not be completely sure if you are getting them the right thing. With our partner - whether it be boyfriend, girlfriend, husband, wife, or your fiancé/e - we often know what they like and what they have been talking about recently, but we do not exactly know what would be perfect as a birthday gift. For example, we might know they are interested in tech gadgets and have been browsing for a new pair of headphones. However, we do not know which brand or model they would want. This is why in this post we want to show you how to surprise your loved ones for their birthday wth the right gift and without any disappointments!

Photo puzzles as personal birthday gifts
Of course we are all about personalized gifts. Nothing says Happy Birthday better than a personal photo gift. Custom photo puzzles from puzzleYOU are extremely versatile and you can create a personal puzzle for kids just as well as for adults. So no matter whose birthday it is you need a gift for, we have got you covered! Thanks to many different options when it comes to the layout of your photo puzzle, you can make it fit anyone's taste.
When ordering your personal puzzle you have the option to have it sent directly to the giftee. So in case you are rdering the birthday gift online because you cannot give the gift to them yourself, we would advise you to choose this option. If you are going to meet the giftee anyway, it is probably handier to have the birthday gift delivered to your own address first. This way, you can still wrap it and add a birthday card with heartfelt birthday wishes written by yourself.
Design a Gift Voucher Puzzle
Especially for the situation described above, a Gift Voucher Puzzle is a great birthday gift idea. If you do know the type of product someone would love to have or has been considering buying, you can get the a voucher from a shop where they can get the item. However, instead of simply giving a normal voucher, you give a personalized birthday gift in the form of a Gift Voucher Puzzle.
You will not want to simply get a voucher from the store or online shop and give it to your loved one in a dull envelope. This may be handy and the most practical approach from your point of view. However, you risk disappointing them because in the eyes of the giftee, a voucher may come across as "the easy solution" which did not take a lot of time to come up with. So why not combine the voucher with a physical product? This is the reason why we offer our Gift Voucher Puzzle.
For an even bigger birthday surprise...
In the puzzle design process you will be asked to choose a box design. If you want to make the birthday surprise even greater, you can choose a box without the puzzle picture on top. This way, the recipient has no idea what picture they have to put together. However, in order to avoid frustration on the side of the giftee, you may consider choosing a puzzle with less than 1000 pieces. Putting a 1000 piece jigsaw puzzle together without knowing the motif can be rather challenging. And after all, you probably do want him or her to have fun with the gift ;)

Photo puzzles as birthday gifts for kids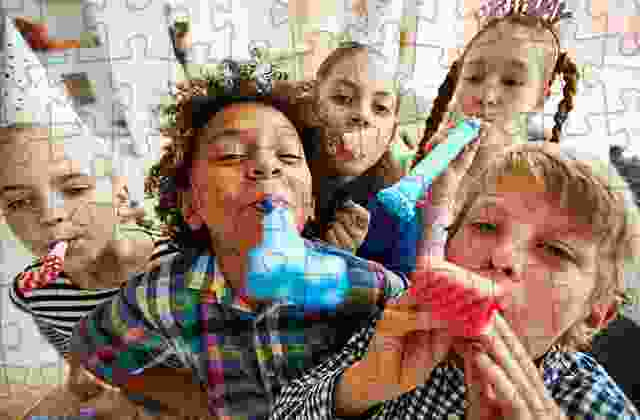 When you start creating a puzzle in our product designer, you will have many layout options that make your photo look more playful. Whether it be a frame around your picture or a collage layout you are defintely going to find something that your birthday kid will like.
There are many reasons why we see puzzles as a good gift for children: Putting a puzzle means that your kids spend time with themselves, focusing on a task. Time spent puzzling is time that they do not spend in front of a screen. Less screen time is always a good idea for our little ones, isn't it? Furthermore, studies have shown that puzzles improve kids' ability to concentrate and train their motor skills. There will be a separate post on this topic in the future as this is very close to our heart.

Birthday gifts for colleagues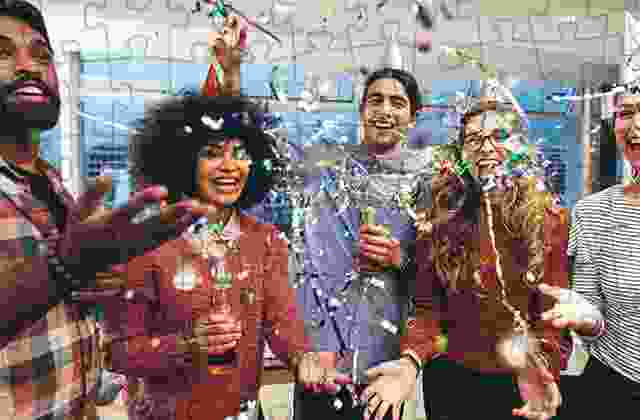 Finding the right gift for a coworker can be tricky as you may not know much about their interests and hobbies. This is why a custom photo puzzle can be a great gift idea for colleagues. Depending on your office culture and relationship to this colleague, you have the choice to go for common memories, something funny, or something rather neutral.
If your colleague has good humor and is known for cracking the best jokes in the office, you could create a funny meme that describes the personality of your colleague and have it printed on a puzzle. Keep in mind to choose a puzzle picture you think they would have fun to put together piece by piece. If you are looking for a gift for a coworker you have a merely professional relationship with, you can always go for a landscape picture or similar.
Of course, a Gift Voucher Puzzle is definitely a good gift for coworkers as well. Often when everyone in the office contributes a few dollars to a gift, you have quite a sum of money that should be spent wisely. So why not get a gift voucher from a shop your colleague likes and then create a nice puzzle to go with it? You could even use the puzzle as a greeting card and literally say Happy Birthday on the puzzle by using the option to add text. In addition, you can add all names of the colleagues who contributed to the gift.
... and don't forget the cake!
Whether you are looking for a birthday gift for a loved one or someone you are not as close with: Even the best birthday gift cannot replace a proper birthday cake! So don't just take care of finding the best gift for the birthday, but also take into account the arrangements that need to be done around the birthday itself. No matter if you want to throw a big party or not, a good cake definitely needs to be there.