Photo puzzle 1000 pieces
Size: approx. 25" x 19"
Our bestseller
Amazing box layouts for
all possible occasions

Premium Quality, Printed in USA

Easy: 250+ Puzzle & 80+ Box Designs

FAST: Reliable UPS Shipping
Custom 1000 piece jigsaw puzzles
Turn beautiful photos into 1000-piece jigsaw puzzles with the click of a button. Our best-seller lets you recreate your favorite memories piece-by-piece as you assemble these challenging but enjoyable custom puzzles. Whether you're treating yourself or gifting a friend, your creation will be treasured forever. 
The best thing about it is that with this 1000 pieces customized jigsaw puzzle, you turn a puzzle pro and in the meantime, you beautify your living room walls. With which photo you bring your room to shine will of course be your decision. With a size of approx. 25" x 19" the 1000 pieces photo puzzle offers definitely enough room for your best-captured moment.
Puzzle templates: Start from your favorite of 250+ designs for all occasions
Your favorite photos: Upload 1 to 65 (our website will rate the image quality)
Recommended age: Children 10+ & Adults (10+ hours are often required)
Customizable gift box: 80+ box designs, size 13.2" x 9.2" x 1.4"
Size of the box: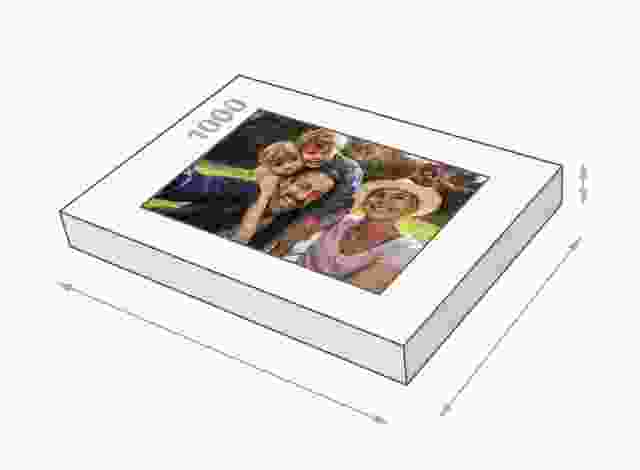 Size of the assembled puzzle: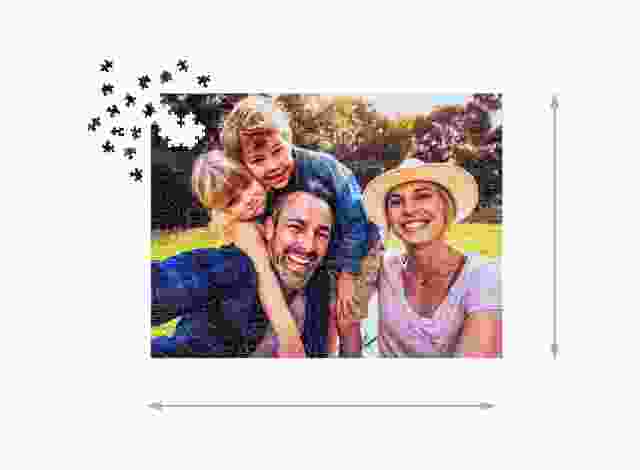 Size of the pieces: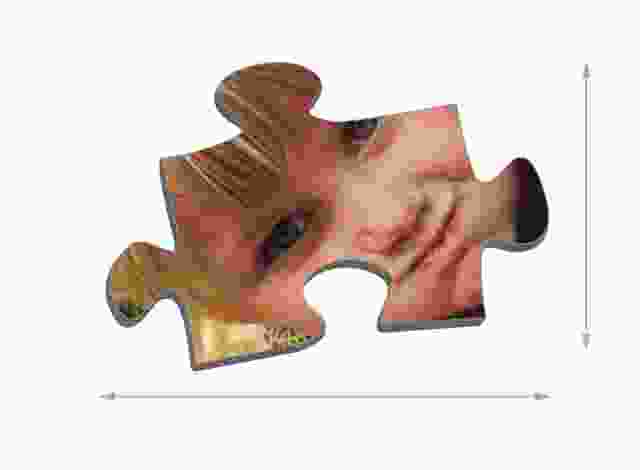 Thickness of the pieces: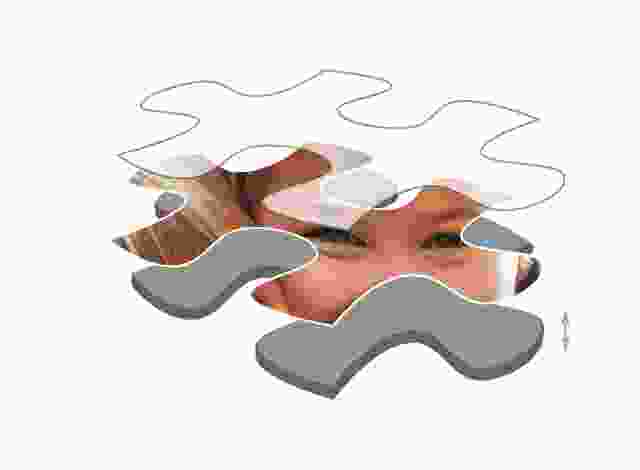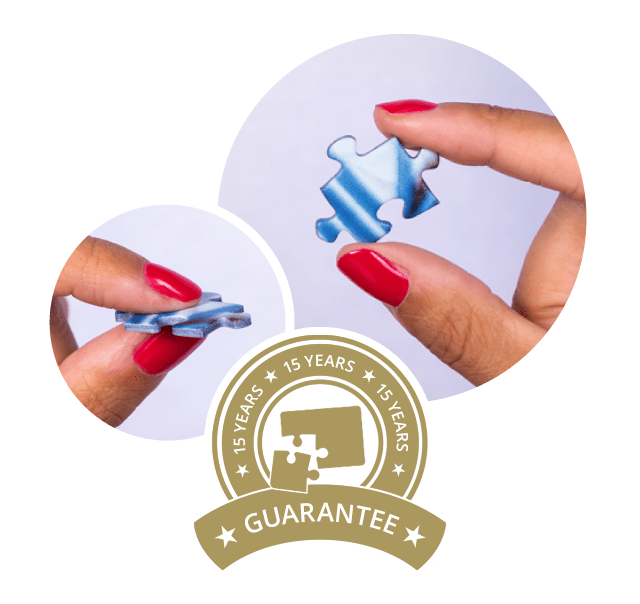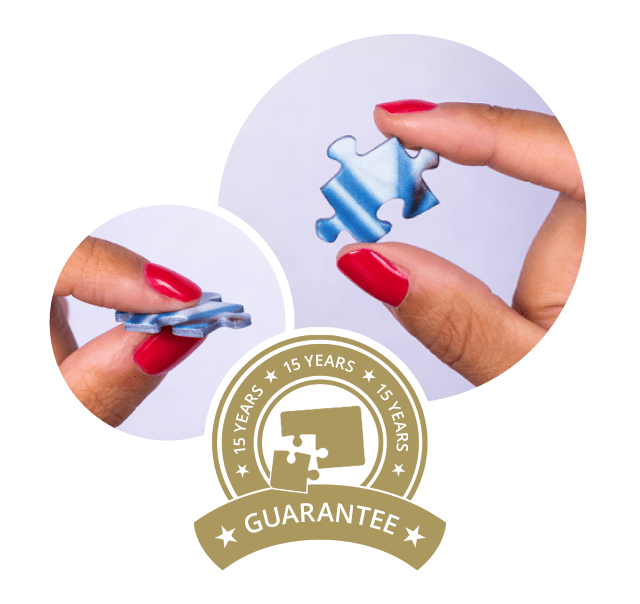 Our quality promise to you
The puzzleYOU team believe jigsaw puzzles and photo gifts are an important way to share memories with your family & friends, so we promise to deliver premium quality every time. 
Printed in the USA. We assemble your puzzles & gift boxes in Williamsport, Pennsylvania. Our experienced team ensures the highest quality before we carefully package and ship your package out via UPS.
When the pieces fit well, jigsaw puzzles are more fun, so we take great care to precisely cut our unique puzzle pieces.
Sturdy, 2.2mm (.09 inch) thick cardboard makes our jigsaw puzzles a high-quality & durable gift.
High quality printing with a matte finish & vibrant colors that won't fade will make your photos look great. 
We offer a 15-year replacement guarantee for all our puzzles.
Make a 1000-piece photo collage puzzle
1000-piece puzzles are LARGE and require high-quality photos. Don't have images with enough resolution? No problem - just choose a photo collage template which can use up to 65 of your smaller photos to make one puzzle that is large and in charge. We offer more collage templates than any other puzzle company. That's because we believe in fun for everyone - including those creating the custom jigsaw puzzles: 
With our photo collage technology, we celebrate your smartphone photos! Multiple smaller photos require less resolution for that high-quality professional look you want. 
Collages make more colorful puzzles, add more patterns, and are more all-around fun. All these details combined make for an easier, more enjoyable assembly. 
Create an additional personal touch by adding text - sentimental, funny, a meaningful quote, you can say it all. 

1000 piece custom puzzle tips & tricks
It's all about image resolution
The printed photo puzzle quality relies heavily on image resolution. Because 1000-piece puzzles are so large, we recommend only using photos that have no less than 4530 x 3409 pixels.
When in Doubt, Send Us Your Photo
Our team of puzzle experts is here to help you create the highest-quality custom puzzle. If you're unsure of the sharpness or tint of your photo or think it may be underexposed, email it to us and we'll share our insight before your order is placed.
Use a multi-color, detailed photo
With 1000 small puzzle pieces, it's important to choose an image with various colors, textures, and details. This is especially important when looking at the background of your photo.
Please consider a photo collage design
Not sure your photos are high enough quality, or maybe you want to create a puzzle that is easier to put together, please consider choosing one of the multiple-image photo collage templates. Since each photo is printed smaller, you can use lower quality photos.
Custom photo jigsaw puzzle options